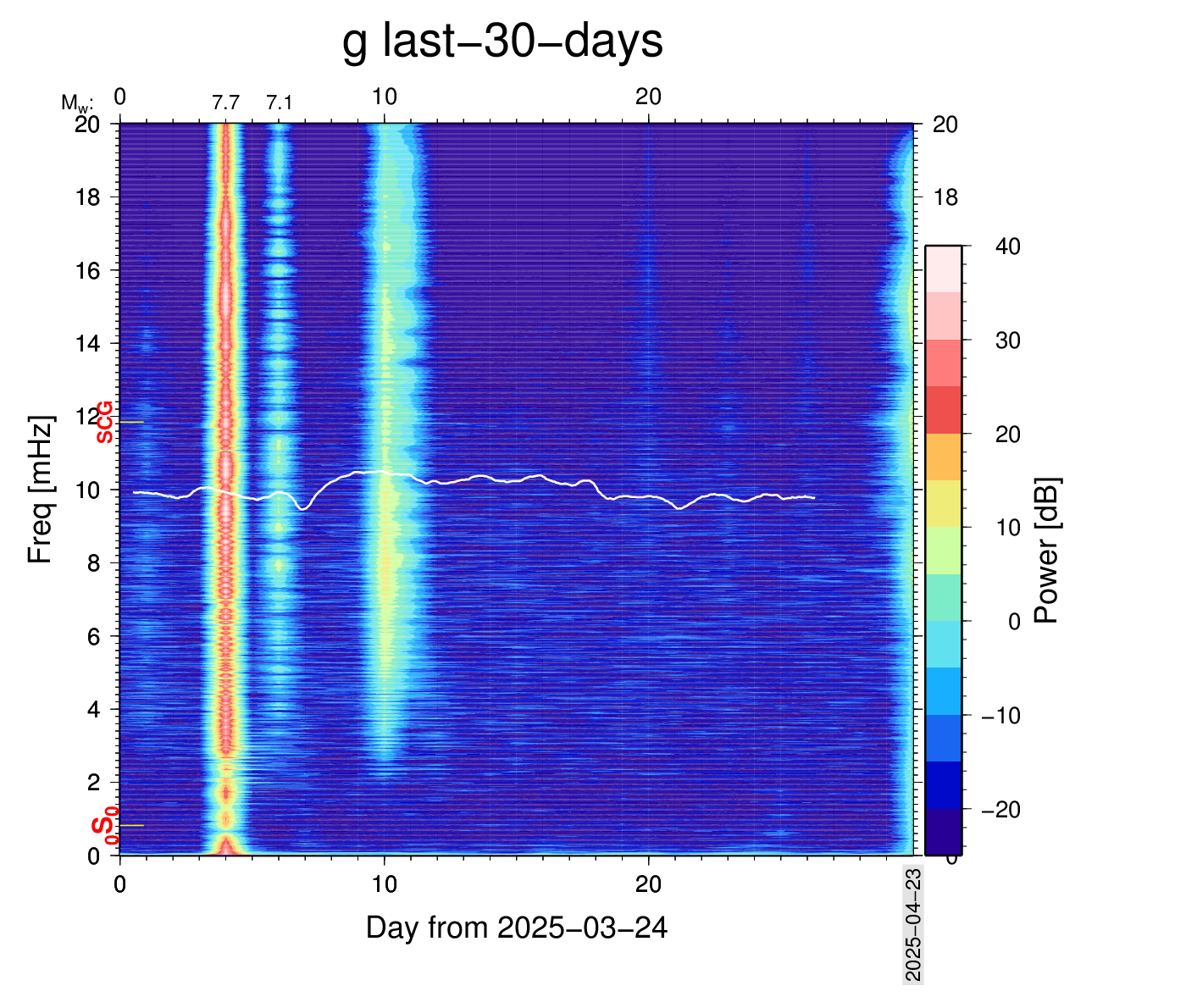 The white curve shows air pressure
frequency of the almost ever persistent oscillation near 2 mHz
The OSG 054 seems to be a rare case where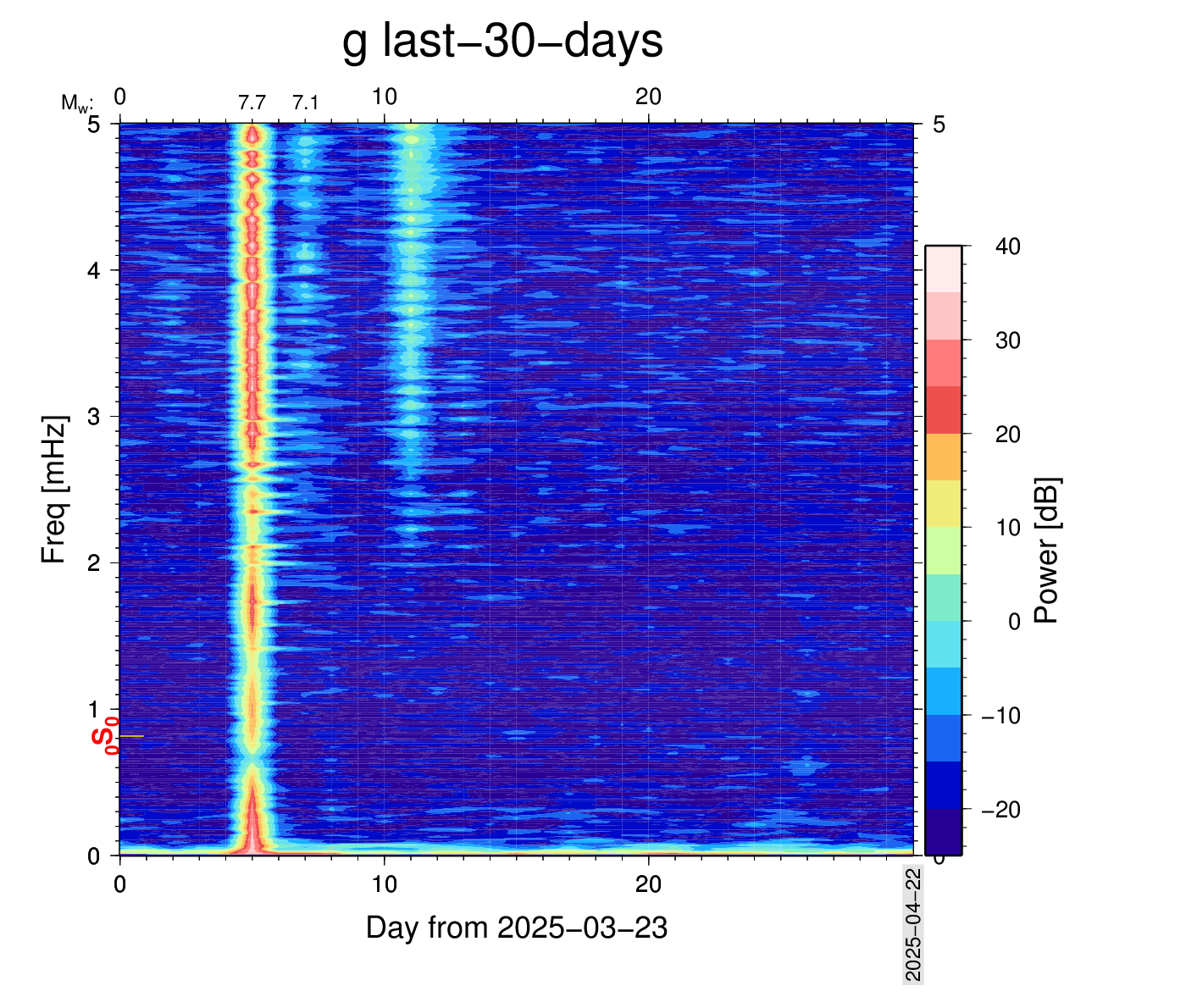 (not drawn to any scale). You might notice covariation with the
which we believe originates in the Heater Current control loop.
this current has a noticeable effect on the gravity sensor.